Would you like to discover the secrets best-selling authors use to write successful children's stories?
Imagine a job you love, with no commuting and no boss telling you what to do. You don't have to rush back to collect the children from school and the only deadlines you follow are your own.
You can just sit at your desk or the kitchen table with a mug of coffee and write. Stop when you choose, sit in the garden or meet a friend, then start work again. A gentle, stress-free way of life, at the pace and times you choose.
The emotional rewards are certainly far greater than any 9-to-5 office job – and the financial profits can be far larger too!
No wonder writing is the dream career for so many people. Now you can make this reality, easily and simply, as a writer of children's books.
While you write, you can release your natural creativity and let your imagination soar free. You can rediscover the excitement you knew as a child at the magic phrases, "Once upon a time," and "Let me tell you a story."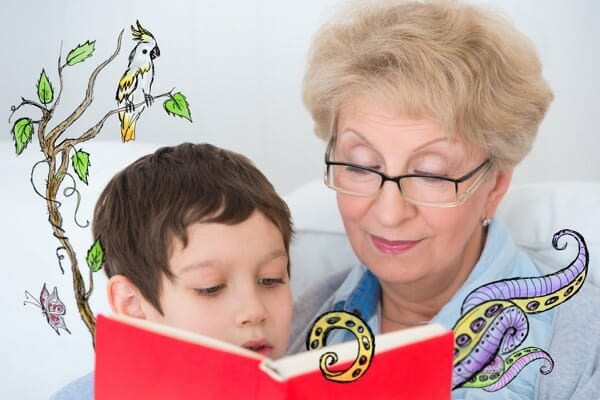 Fire-breathing dragons, misunderstood teenagers, spirited princesses, haunted houses, talking animals – you can bring them all to life, and spend your days inventing.
You will have the satisfaction of creating something worthwhile and lasting. You will have the joy of thrilling and delighting the children in your life. Plus, you will have an unequalled sense of achievement through creating stories that will enchant children around the world. Perhaps even leaving a great legacy by writing lasting classics that will be read and loved for generations.
On top of this, you can make money. Once you've mastered the basic skills of writing, with practice and experience, you could well make as much as five or six figure amounts from your work. Think of the astoundingly popular Harry Potter books, or just imagine the merchandise percentage and film/TV rights payments for such simple classics as Thomas the Tank Engine, The Gruffalo, Winnie the Pooh, Mr Men, Spot the Dog, Peppa Pig and dozens of others.
Children's novels are typically half or one third of the length of an adult novel and written in much simpler language which reduces the burden on the writer – but don't be fooled into thinking that it's easy! Like anything else, you have to learn your craft first and this is where this exciting 'write children's stories' online course pays huge dividends.
Expert Guidance – to Satisfy your Potential and Create Wonderful, Rewarding Work
The world is full of undiscovered writers, bubbling over with creativity and fresh, wonderful, ideas. Yet only too often their books are never written. Why? Well, in so many cases these would-be writers simply aren't getting the help and encouragement they need. Or the advice.
There is no one telling them from first hand experience, the little knacks of shaping or pacing a story, the effective adjectives that make a character leap off the page into children's hearts and imaginations, the approaches that make the difference between a publisher tossing your story on the reject pile or reading your work straight away…
This made us appreciate the need for a practical, in-depth course. And because writing for children has always intrigued us, we decided to team up with some of the world's top children's authors to put together a superb step-by-step guide for aspiring children's writers.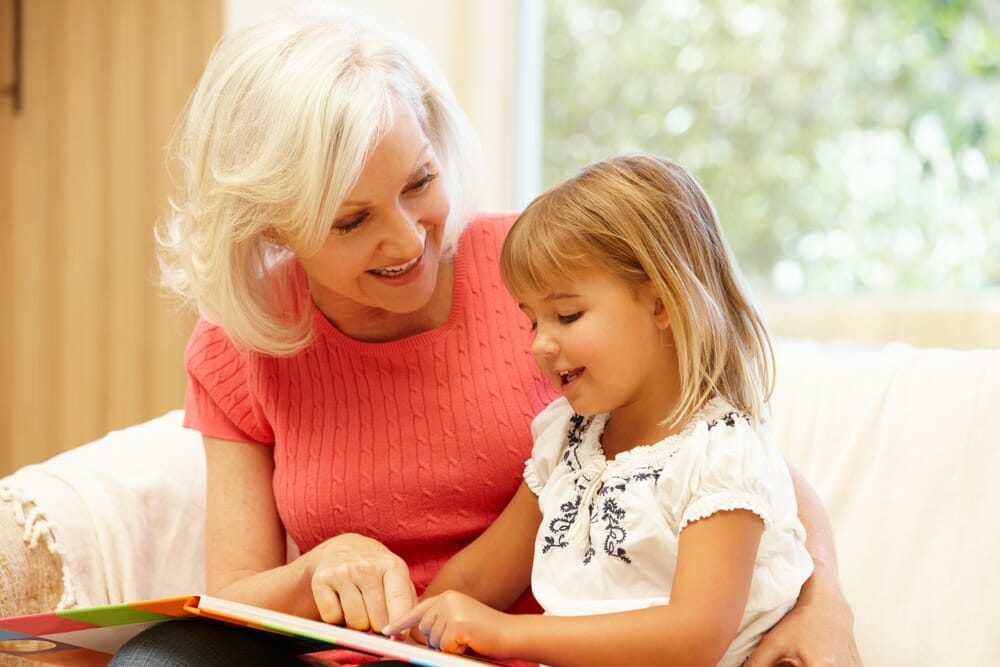 We persuaded other experienced, successful, children's writers to share their secrets and create a course packed with expert guidance for all those talented would-be writers. People just like you…
The Result? The Write Storybooks for Children online course, which gives you all the guidance and intensive, in-depth help you need to write successful children's books – from how to structure a story line, create a plot, write dialogue and decide on a style, to where to look for a good illustrator and how to avoid the mistakes that annoy most editors.
In this packed 18-module online children's story writing course, authors, editors and publishers alike pass their secrets on to you.
Secrets such as:
Getting Started
How to get started on that all important first page – the tips and tricks you need.
Vital facts
The vital facts you MUST know before you even switch on your computer or lay out your pens – if your time and enthusiasm isn't to be wasted.
Bring your characters to life
The simple but effective touches to bring a character to vivid life – and why you should watch your local newsstand very carefully indeed!
Age groups
How to select an age group to write for… and discover what they really want!
Common traps
The 12 most common traps writers fall into and detailed advice on how to steer safely clear of them.
Genre secrets
The secrets of writing mystery, adventure, horror and humorous stories.
Secrets of the bestsellers
Why do some children's stories sell millions and others barely cover costs? The answer may surprise you.
Naming your characters
The little-known power hidden in the names you give your characters.
Story ideas
A simple yet dynamic technique you can use to generate more story ideas than you'll ever have time to use. You never need to be short of ideas again.
Manuscript masterclass
How to prepare a manuscript for publication. A proven 14 step process you can follow.
Work like a professional
The way to approach your work with professionalism and how this will mark you out from the amateurs in the eyes of publishers.
Publishing mistakes
What you must never, ever do when you approach publishers.
Dealing with publishers
How to deal with publishers. Everything you need to know to ensure you get the best possible deal and don't get ripped-off.
Effective negotiation tips
How to negotiate lucrative merchandising deals into all your publishing contracts. Pay close attention here and it could make you a lot of money!
Pen names
All about pen names. Should you use one? How do you choose one?
Illustrators and designers
Discovering more about designers, illustrators and picture researchers and how to collaborate with them.
TV, theatre and film
How to write for TV, theatre and film. Big money awaits anyone who gets this right!
Digital publishing
The latest, cutting-edge techniques for self-publishing children's books on the internet.
All this information and much, much more is written in a readable, easy, vibrant style with nothing academic or dry about it. Every page is full of imaginative ideas, vivid examples and lively stories. It is all beautifully presented, lavishly decorated with exquisite illustrations, making it a real pleasure to learn and use.
Don't worry if you're a complete beginner. We assume nothing in advance and take you right from the basics…covering both the creative issues and 'nuts and bolts' information which every successful writer needs to know.
Use these professional techniques and insider secrets and tips to easily write page-turning stories with the WOW factor, and join the growing legion of credible children's authors.
Help and Guidance Every Step of the Way. This advice is artistic and creative. Yet it also offers you shrewd practical help on how to write in a way that will appeal to children and publishing editors alike, how to market your work to publishers and how to write in a disciplined, thoroughly professional way.
With Write Storybooks For Children, you'll receive unlimited, lifetime access to the course. No matter what happens on your writing adventures, your course access will always be available to help and guide you every step of the way – and you can rest assured we've been there already ourselves!
In addition, we will pass on to you the contact details of publishers, writers' groups and workshops, and the names of the best books and reference materials you need to back up our help and advice.
With each module, you will also get valuable insights into the lives and routines of top children's authors and illustrators, as they share with you their methods and approaches to their work, and communicate their enthusiasm and love of writing.
18 World-Class Modules
Discover everything you'll learn from our 18 comprehensive course modules:
View modules
These 18 carefully, lovingly crafted modules are designed to help and inspire you to start writing from the very first page. They will help create the time, motivation and structure for you to become a successful children's author.
Don't take our word for it. Time after time, we receive emails from grateful and delighted students telling us how much they have enjoyed and benefited from our course.
Reviews like these (verified by TrustPilot):
Benefit from this Relaxed Course – at the Pace YOU Choose
The Write Storybooks for Children online training course offers you a creative writing course of extraordinary detail, care and expertise with an unbeatable peace of mind assurance, plus the chance to unleash your creativity, boost your enjoyment of life and your appreciation of the world around you, free yourself from routine, the 9-to-5 grind, and perhaps even money worries.
There are no time-limits. You can learn during your spare time, at your own pace safe in the knowledge that all of your learning materials are stored on our secure online servers and can be accessed 24/7.
All you need is a computer, Smart Phone or tablet device with internet access to take the course. That's also why it's the course now trusted by over 125,000 people of all ages, nationalities and abilities – many of which have had no prior training in writing stories for children.
With the in-depth, personal guidance of 'Write Storybooks For Children' and the established children's authors behind it, a bright, creative, fulfilling new future as a successful writer of children's books could soon be yours!